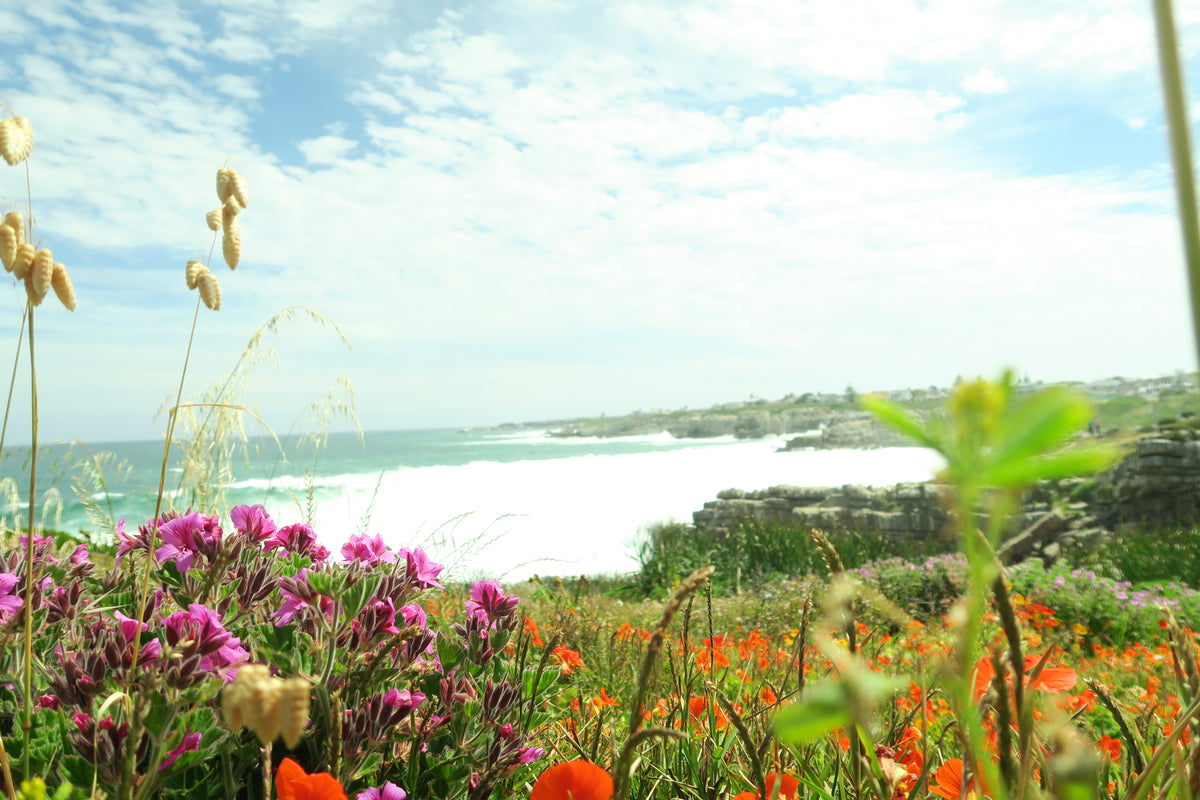 The Western Cape is known for its famous Garden Route, running along the coast from Cape Town to Port Elizabeth. Although it's one of the most popular parts of South Africa, the Western Cape has some less famous character-rich little towns with charming guesthouses and interesting places to eat. Let me start with the Garden Route here and my favorite spot 'Plettenberg Bay' or 'Plett'. 
'Plett': a nature lover's paradise
The environment of Plettenberg Bay is a nature- and adventure-lover's paradise with beautiful beaches, breathtaking hikes, the Tsistikamma forest and delicious sea food restaurants. 
The Kranshoek Trail is one of these stunning hikes, a challenging but beautiful one with forests, fynbos and amazing coastal views. 
If you prefer a shorter hike then go for the Salt River walk in Nature's Valley. The beach at the Salt River Mouth is so beautiful and quiet and you will spot exceptional bird and plant life along the way.
Go for lunch or diner in 'The Flat Fish' known for its magnificent view of the Indian Ocean and the Tsitsikamma Mountains, its fresh seafood and fine local wines. 
And stay in Periwinkle Guest Lodge, a lovely B&B with all rooms sea facing.
Still Bay or Stilbaai: a charming village with pristine sandy beaches
Lappiesbaai Beach is one of these beautiful beaches set on the warm Indian Ocean and largely unspoiled. 
Betty's Bay and its Penguin colony
The Stony Point Nature Reserve offers you the chance to see a unique colony of African Penguins up close, via the boardwalk through the colony. 
Drive through Klein Karoo
Drive through the Swartberg mountains in the Klein (Little) Karoo and explore cute little towns and meet the friendly and welcoming people living here.
Take a surf course in charming Jeffrey's Bay
The shores of Jeffrey's Bay are ideal to take a surfing lesson. Dolphin Beach is the main beach with wide stretch of soft white sand and small and constant waves.
Kenton-on-Sea and Sibuya Game Reserve
Pass Port Elizabeth, drive a bit further towards East London and make a stop at Kenton-on-Sea. This small village is known for it's unspoiled beach with soft sand and lovely warm water. 
At Kenton-on-Sea you can also start a 6 hours safari at Sibuya Game Reserve and you can even stay overnight in one of their lodges. 
Besides the Garden Route, the Western Cape has some less famous character-rich little towns and incredible nature. 
Paternoster: my absolute favorite 
Another small and picturesque fishing village is Paternoster. It is one of the oldest fishing towns along the West Coast with beautiful white houses, colorful fishing boats, cozy beaches, stunning sunsets and crayfish. If you go early in the morning you will see the fishermen coming back with their little rowing boats filled with crayfish they sell to restaurants. 
A restaurant we would recommend is "Voorstrandt" where you can enjoy fresh caught fish. We slept at B&B "Smuggler's Cottage" which has nice spacious rooms, a swimming pool and located directly at the beach.
Cederberg and its breathtaking rock formations
I am still truly amazed at how beautiful Cederberg was, a 3 hours drive from Cape Town and top spot in the Western Cape. We stayed at Gecko Creek Wilderness Lodge where you camp in tents, on a beautiful private reserve, overlooking the valley. We did the Middelberg Waterfall Walk which offers views of the surrounding mountains and across the valley. You will also enjoy a little pool at the end of the hike :). You can find an overview of all Cederberg hikes here and also Citrusdal is a lovely environment to explore.
If you drive further towards Clanwilliam and take the R364 in the direction of Calvinia, aka "Pakhuis Pass", you will enjoy beautiful views and amazing rock formations. 
Lambertsbaai & Elandsbaai: tiny and sleepy seaside villages
Lambertsbaai is a tiny fishing village with the delicious Muisbosskerm restaurant located directly on the beach, offering amazing sea views at sunset. 
Elandsbaai is a sleepy coastal town with little or no activity, so ideal to relax and to enjoy the pristine white sandy beach :). For a fresh smoothie or lunch go to "Witmosselpot".  
St Helena Bay & Shelly Bay Beach
Shelley Bay Beach at St Helena Bay is a great place to take a stroll and find an interesting selection of shells. It is also famous for its amazing sunsets. Surfing and sailing are very popular and also diving and snorkeling due to the abundant sea life. 
If you would like to know more about Cape Town, the Garden route and/or the Western Cape don't hesitate and reach out to us by email hello@olalindeza.com.