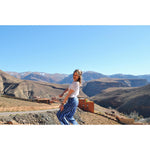 One week, one car, 5kg of oranges and two friends filled with excitement and curiosity, ready to take the road from Marrakesh to Fez and immerse ourselves in mountain magnificence. 
---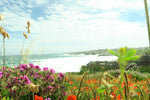 The Western Cape is known for its famous Garden Route, running along the coast from Cape Town to Port Elizabeth. Although it's one of the most popular parts of South Africa, the Western Cape has some less famous character-rich little towns with charming guesthouses and interesting places to eat.
---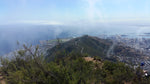 A two weeks holiday in South Africa in November 2017, discovering Cape Town, exploring the Garden Route and enjoying South Africa's wilderness and wildlife made us long for more. We decided to return to Cape Town in February 2018, but this time not only for holidays but also for work and living. Four months of discovery, adventure and travel through South Africa's picturesque wine country.