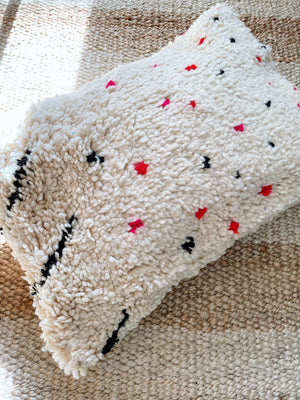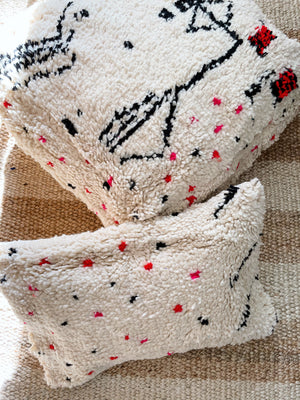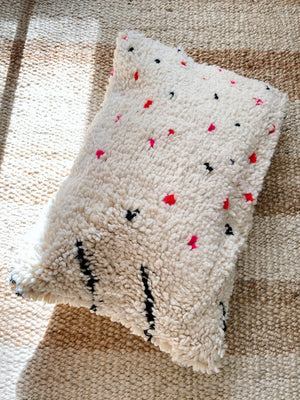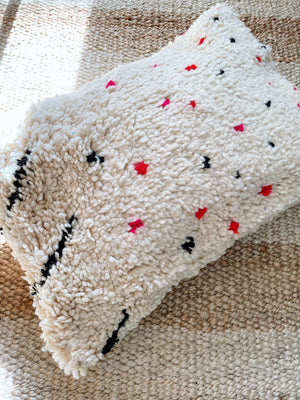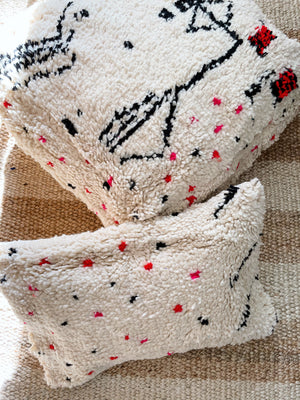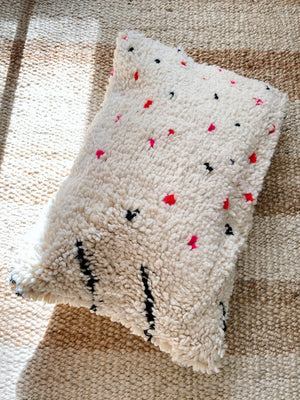 On Sale
Tinhinan Azilal berber pillow - 60 x 40cm
Meet "Tinhinan" - "she of the campfires" - this Moroccan Azilal cushion is handmade of a Moroccan Azilal rug with colorful symbols telling the story of Berber women of the Middle Atlas region.
This Azilal pillow will transform any space in your home into a blink of an eye. Toss it on your sofa, bedroom bench, patio, garden or kids playroom to create your bohemian paradise.
Colors: pink and black dots and lines
Size: 60cm x 40cm
Material: 100% pure organic wool, made of an authentic Azilal rug. 
Backside: Off-white canvas and a zipper for easy filling
Weave: Hand-knotted / hand woven.
Origin: Morocco, Middle Atlas Mountains
Shipped without stuffing.