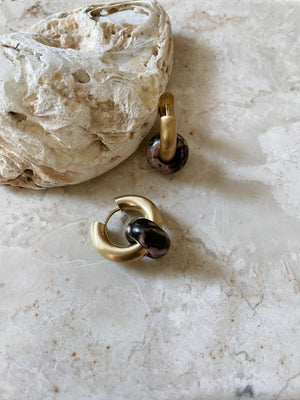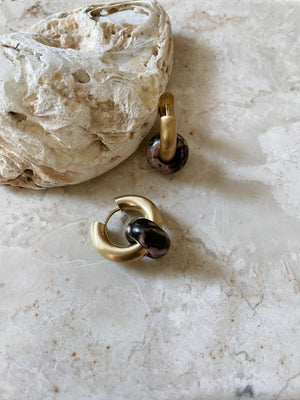 On Sale
Rhodonite stone hoops 1,5cm - matte gold
Golden hoop earrings with a natural Rhodonite stone bead disk. Rhodonite is a gemstone of compassion, and an emotional balancer that clears away emotional wounds and scars from the past. Rhodonite nurtures love. Rhodonite helps ward off negativity and brings a sense of self worth and well being.
Material: high quality gold-plated stainless steel, smooth matte design and natural Rhodonite beads.
Dia hoop: 1,5cm
Total length earring: 2,5cm.
They are smaller than they look and pretty light as well.
Color: structured pink and black (natural Rhodonite stone).
Designed and handmade in Germany.