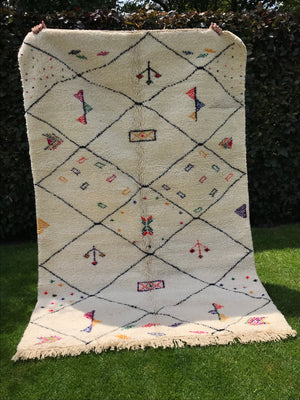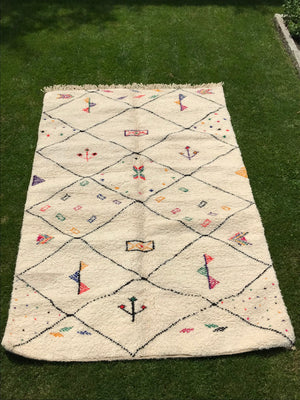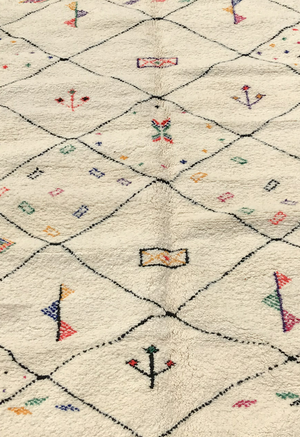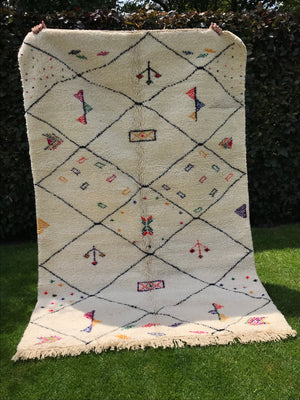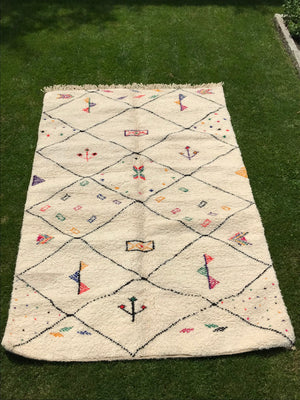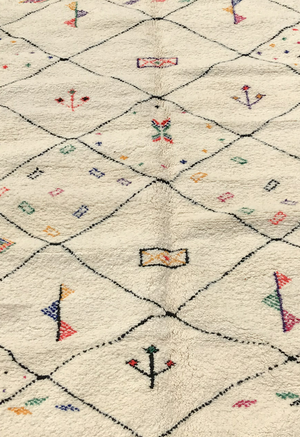 On Sale
Playful Azilal Rug
A magic rug or flying carpet for your kids playroom or bedroom? 
This playful Azilal tribal rug creates an instant point of interest. Lacking a written language, ancient Berber weavers incorporated ancestral myths into their textiles using archaic images and symbols. The tribal designs usually have a meaning like protection, respect, fertility, positivity and good luck.
Azilal rugs are single knotted, which allows for very fine work and artistic designs. It is hand woven from 100% organic dyed and undyed high quality sheep wool by women of the Azilal village in the Atlas Mountains.
Its lyrical play and cultural expressions and its age make it one of our best rugs. The perfect statement piece for a modern or traditional home!
Size: 2,50m x 1,60m
Material: 100% organic & dyed wool
Weave: Hand-knotted / Hand woven. A substantial rug which if properly taken care of will last through many years of use. 
Origin: Morocco, High Atlas Mountains
Cleaning instructions: Spot clean with a dry cloth or vacuum. Trim loose ends. Avoid water and direct sunlight. 
If you would like to know more about this Azilal rug you can contact us at hello@olalindeza.com.