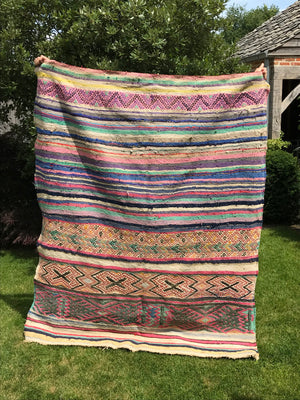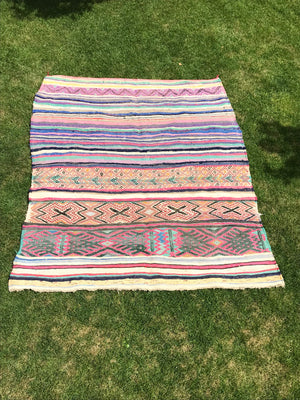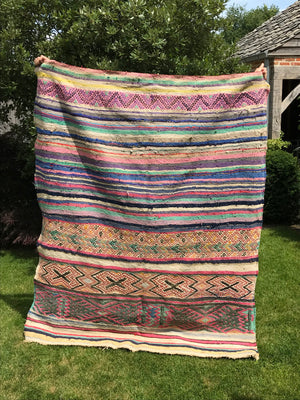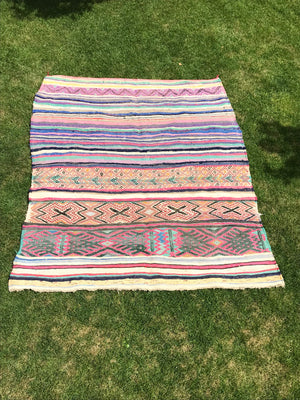 On Sale
Pink Horizons Zemmour Rug
For all you pink lovers out there! 
This handwoven Moroccan rug represents elegant and intricate embroidery-like weavings of the Zemmour tribes. The weaver of this one of a kind berber rug boldly used colors in striking and unique motifs.  
It is hand-knotted and consists of mixed 100% organic high quality wool & cotton.
Size: 190cm x 160cm
Material: 100% organic wool & cotton
Weave: Hand-knotted / Hand woven and reversible. A substantial rug which if properly taken care of will last through many years of use. 
Origin: Morocco, Middle Atlas Mountains
If you would like to know more about this Zemmour rug you can contact us at hello@olalindeza.com.