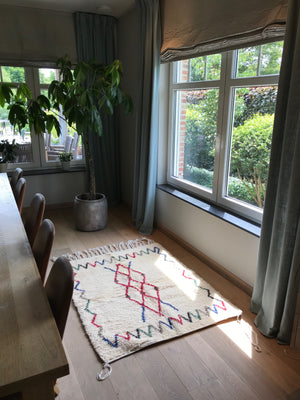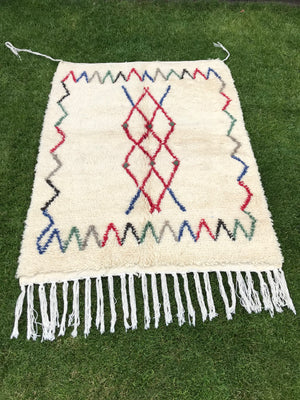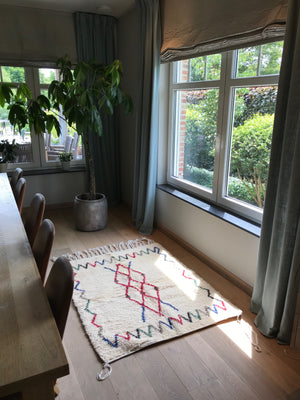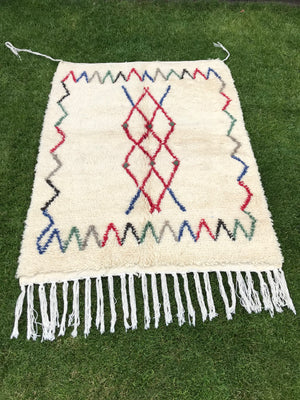 On Sale
Aztec Azilal Rug
This vintage Aztec Azilal tribal rug, full of personal charm and artistic expression, is handmade in the Azilal region of Morocco. 
The traditional Berber design motifs are unique to each weaver and represent stories of their life, what makes these Moroccan rugs truly authentic. The tribal designs usually have a meaning like protection, respect, fertility, positivity and good luck.
Azilal rugs are single knotted, which allows for very fine work and artistic designs. It is hand woven from 100% organic dyed and undyed high quality sheep wool by women of the Azilal village in the Atlas Mountains.
This one of a kind Moroccan rug will definitely add a bohemian statement to your home!
Size: 1,60m x 1,10m
Material: 100% organic & dyed wool
Weave: Hand-knotted / Hand woven. A substantial rug which if properly taken care of will last through many years of use. 
Origin: Morocco, High Atlas Mountains
Cleaning instructions: Spot clean with a dry cloth or vacuum. Trim loose ends. Avoid water and direct sunlight. 
If you would like to know more about this Azilal rug you can contact us at hello@olalindeza.com.