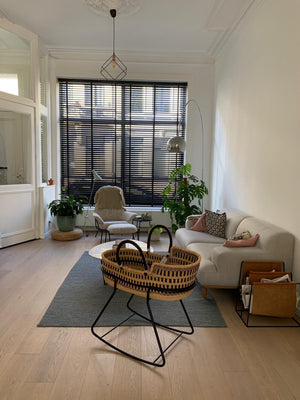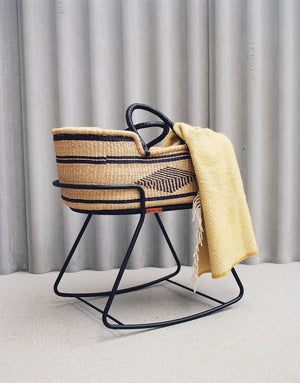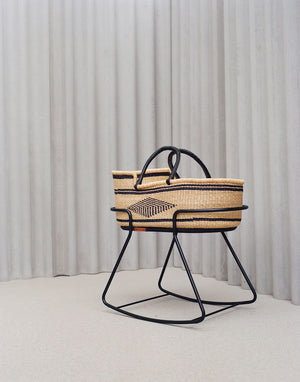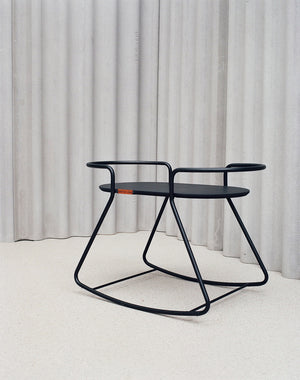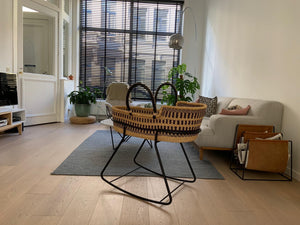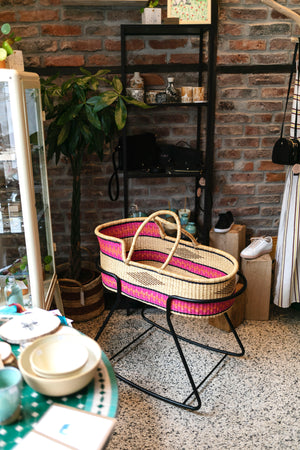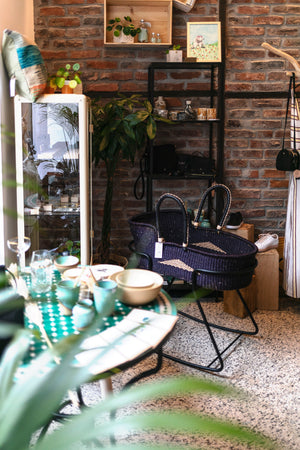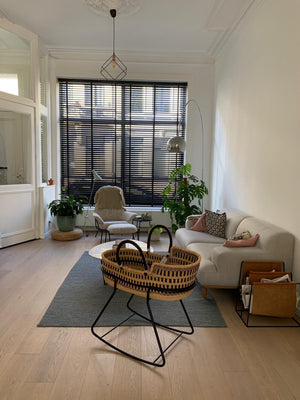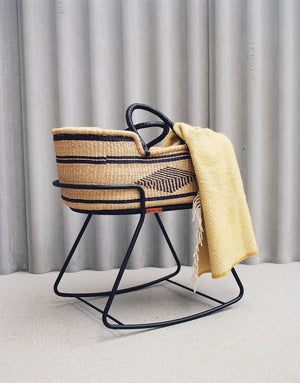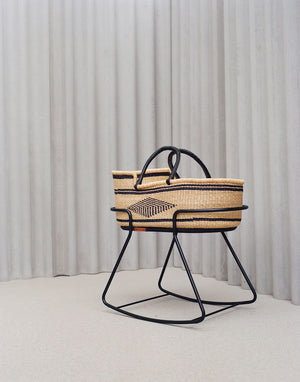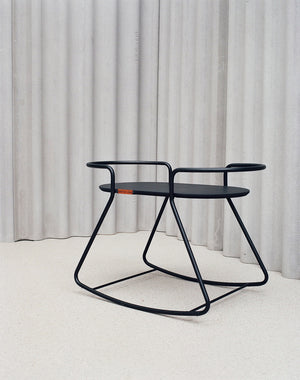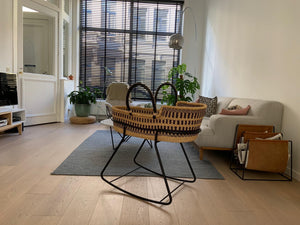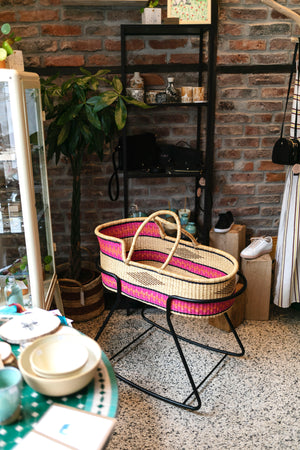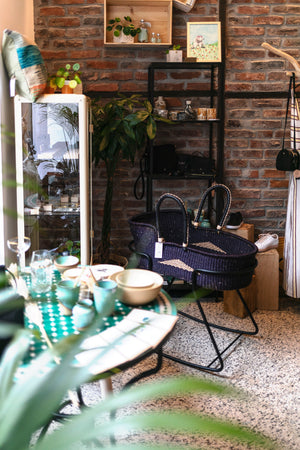 On Sale
MOSES BASKET STAND
We´ve created the perfect addition for your Moses basket.. a unique rocking stand to provide gentle and soothing back and forth motions. Our rocking moses basket stand is designed and made in Antwerp, Belgium by Studio Atelier Part from black powder coated high quality steel. Allow two weeks production. 
Our moses basket stand not only add to the aesthetics of your home, they also offer a functional lift for your basket.
Suitable for little ones up to 6 months.
Height: 65cm
Material: 100% high quality and lightweight steel with option to powder coat.
Designed and produced in Antwerp, Belgium. Allow two weeks production.