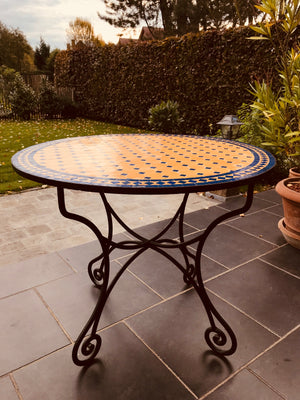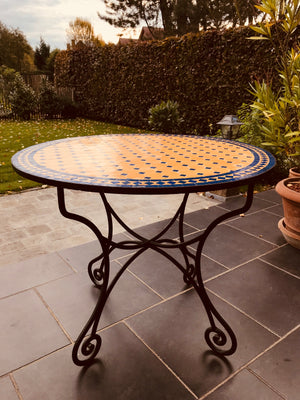 On Sale
Ocher mosaic tile table
Host a beautiful outdoor dinner party with the ocher mosaic tile table in rich deep orange and blue.
Dia: 90cm
Height: 70cm
Material: ceramic tile table top & metal curved legs 
Origin: Olá Lindeza's mosaic tile tables are handmade in Morocco, Fes.
Use: both outdoor and indoor
If you would like to know more about this ocher mosaic tile table you can contact us at hello@olalindeza.com.