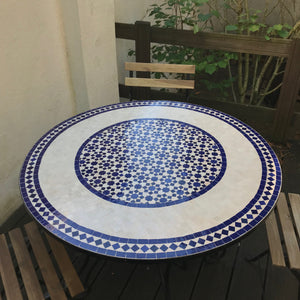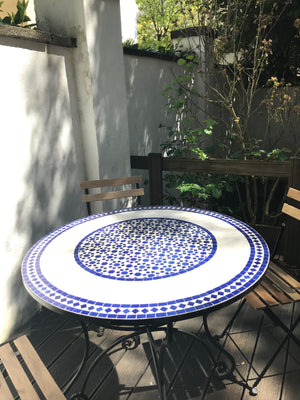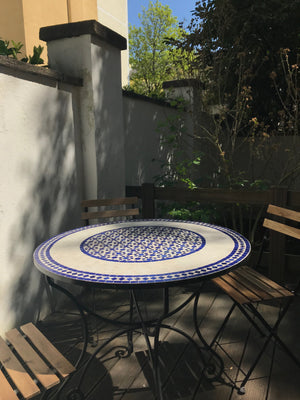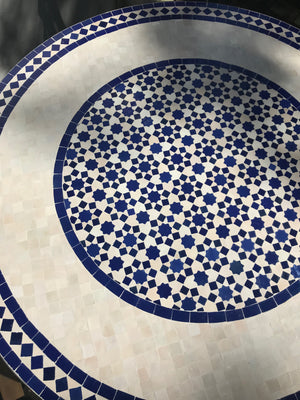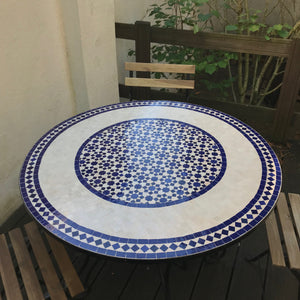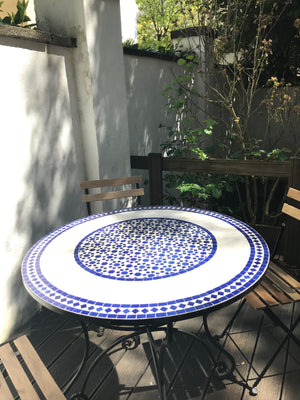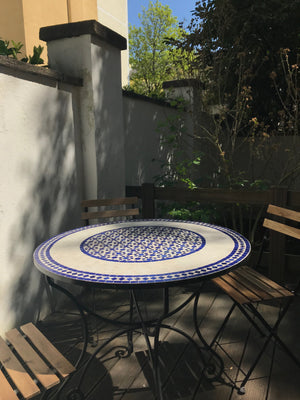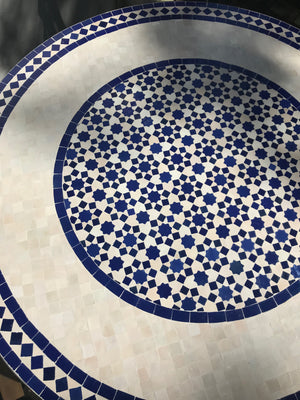 On Sale
Ivory flowered mosaic tile table
This mosaic tile table with its beautiful blue and ivory white flowered pattern will look gorgeous on any terrace, patio or garden and is ready to host your outdoor dinner party. 
Dia: 90cm
Height: 70cm
Material: ceramic tile table top & metal curved legs 
Origin: Olá Lindeza's mosaic tile tables are handmade in Morocco, Fes.
Use: both outdoor and indoor
If you would like to know more about this ivory flowered mosaic tile table you can contact us at hello@olalindeza.com.