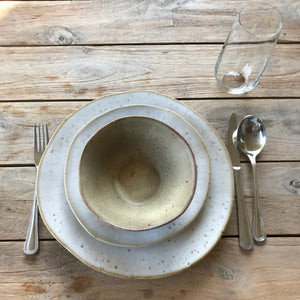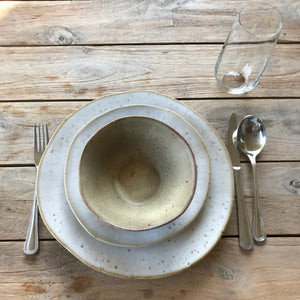 On Sale
Sandy Speckled Ceramic Bowl
This sandy speckled ceramic bowl is minimalist and modern, but also focused on traditional shapes and techniques. Ideal for cereals in the morning or to accompany our white speckled ceramic tableware during dinner time to serve soup or appetizer. 
Diameter: 16cm
Height: 6cm
Material: Natural clay, hand thrown stoneware
Color: Sandy brown speckled
Origin: Handmade in Portugal
Care & maintenance: 100% food safe from natural clay; dishwasher, though it is kinder to hand wash.
If you would like to know more about this sandy speckled ceramic bowl you can contact us at hello@olalindeza.com.