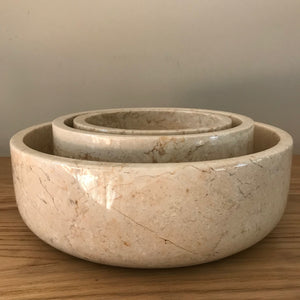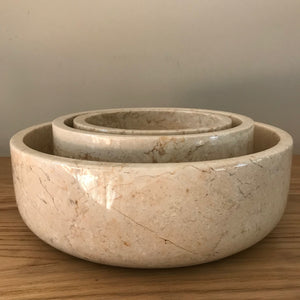 On Sale
Round marble serving bowls
Our marble round serving bowls from the Cappuccino collection are made of natural stone from the foothills of the Himalayan mountains, and are available in three different sizes. 
Material: 100% natural marble stone from the Himalayan mountains
Origin: Indonesia
Care & maintenance: Avoid liquids with a high acid content such as wine, vinegar and fruit juices. Hand wash in warm soapy water
If you would like to know more about our round marble serving bowls you can contact us at hello@olalindeza.com.