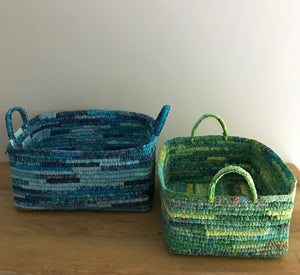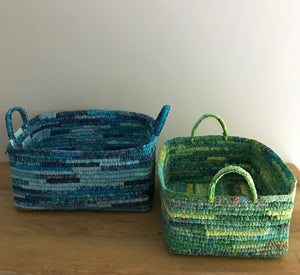 On Sale
Malo up-cycled fabric basket (green tones)
This vibrant green up-cycled basket is all about natural fibers, recycled textile and weaving, handmade by artisans in Indonesia.
It will add a genuine expression to any space whether used as organizer for children's toys or books, as picnic basket or decoration piece.
Size: Length x Width x Height (incl. handles) -> 35cm x 28cm x 24cm
Material: 100% recycled fabric & natural seagrass
Origin: Handmade in Indonesia
Care & maintenance: Do not moisture; wipe clean
If you would like to know more about our Malo up-cycled fabric basket you can contact us at hello@olalindeza.com
Make it a set! We recommend pairing with our Pepa up-cycled fabric basket (blue tones).